Recent Posts
Categories
Subscribe to RSS

Written on May 21st, 2014 ,
Arts in Community
,
Arts-in-Ed
,
Teaching Artistry
,
Theater History
,
Theatre for Social Change
Tags:
Arts in Community
,
arts-in-ed
,
education
,
Social Change
,
teaching artist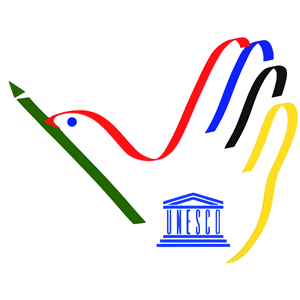 QUICK!!!
Turn to the nearest Arts Educator and thank them! Buy them a tea or coffee! Congratulate them on helping make the world a more empathetic place!
This week is both UNESCOs International Arts Education Week AND National Teaching Artist Appreciation Week in the United States. In honor of International Arts Education week, Routledge Education has made several Arts for Peace articles available online to peruse for free up till July 31st, 2014. See below for info and links!
National Teaching Artist Appreciation Week was established by the Association of Teaching Artists in 2012.
Says founder Dale Davis, "ATA's belief that Teaching Artists are important and integral parts of quality education and vibrant communities led to declaring the third week in May as an official celebration of the many contributions of Teaching Artists to making life better for so many children and adults. Time to pause and think and to appreciate and support the work of Teaching Artists in our schools and community." If there is a Teaching Artist you would like to honor this year, please contact Dale Davis at ATA at ddavis@teachingartists.com.
Want to bring more arts to your own classroom practice ? The Kennedy Center's ARTSEDGE has class plans complete with all the attachments you need, step by step instructions…it is amazing. A great place to start and then get excited about involving a local performing or visual artist or perhaps linking more closely with the school arts teachers!
Finally…if you need a reason to believe in Arts Education, here's an awesome study showing connections between an arts-rich school environment and success for youth at risk on many many levels  AND here's a link to a giant pile of studies showing benefits from arts education for children, teachers and community! 
Aaaaaand as promised, Routledge Education's Arts for Peace Article Collection. It includes (but is not limited to):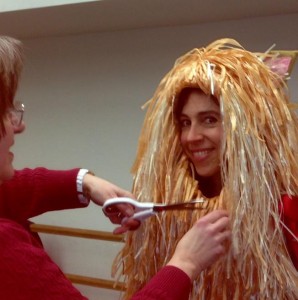 Got an event? Grab your friends, some archetypal and silly costumes, and do some mumming!
WHAT IS MUMMING?
Mumming arises out of the same tradition as sword dances, and ethnohistorians believe they grew out of ancient agrarian societies, with a ritualized sacrifice to ensure the renewed fertility of the land and the people ….the battle between the old and new year, between winter and spring, between the darkness and the light. In the past 200 hundred years and in modern times, a group of Mummers might perform for members of a household, people on the street, people at an event (especially things like a wedding), or a group of families gathered together in celebration most commonly for/on the Twelfth Day of Christmas.
Typically, an event with Mummers also includes singing, dancing (group dancing, folk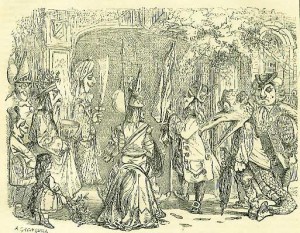 dancing and with Morris Dancers), and relevant storytelling, either by elders or recognized storytellers. The Mummers themselves might be working from an ancient bit of script, a modern version of a medieval script, or a structured improvisation with stock characters pertinent to the event.
HOW DO I BEGIN?
A script or clearly structured improvisational outline!
Most 'scripts' have –as Wikipedia will tell you– a Doctor, George (Prince, Sir, King, Knight, whatever), the Turkey/Turkish Knight, and often a clown and/or Father Christmas to work the crowd, drive the (limited) narrative, and provide local topical commentary and audience interaction. Someone is killed and brought back to life by the Doctor.
Similarly, an event-specific 'script should include stock, archetypal characters from that event (bride and bridegroom, and a weeping mother for a wedding, camp leaders, counselors, sports leaders, cooks, et cetera for a camp Closing Ceremonies event) and:
* doctor or person who makes the intellectual decisions (priest, principal, nurse, acountant)
* knight or persona mostly likely to take up silly defending item (camp leader with a boat paddle? Farmer with a hoe?)
* Pretty lady (played by a guy)
* manly man (played by a lady)
* step/sword/folk/Morris dancers
Your script should be very very simple, with a character-specific problem to solve (no priest, someone killed in a 'battle', the MC has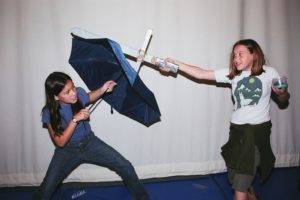 gone mute), lots of comic idiocy (and the higher the social ranking of the character, the more ridiculous their actions should be and the characters on the low end of the social ladder are the smartest ones), and something mysterious and wonderful that happens as part of the solution that isn't really explained (jumping the broom at weddings, raising of the dead in the Christmastime scripts, something magical and unexpected!).
WHAT NEXT?
Practice!
Even if it is improvisational, you should practice so people have a chance to explore their characters, develop exaggerated silly walks and swaggers, discover hilarious moments and routines, and learn what the pitfalls are going to be. It will also help you practice building suspense, keeping the energy going, comic timing, and not have any one character or section go on too long!
COSTUMES?
Rags, torn strips of newspaper taped or stitched on so they hang down like straw, twigs and leaves, silly, ill-fitting, mismatched or outrageous clothes … whatever is to hand will work.
ANY FINAL ADVICE?
Yes.
Remember to really include the audience! Ask questions, tell jokes, get them to help the magic moment, blame someone for farting, goofily accuse an audience member of doing something bad that you yourself did behind another character's back.
And most importantly, HAVE FUN. This form, especially in modern times, is light and ridiculous. Think 'mechanicals' from A Midsummer Night's Dream or commedia dell'arte shows, then add something sweet and sublime (which both A Midsummer Night's Dream and commedia dell'arte have as well)!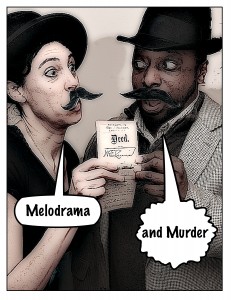 Booo!! Hisss! You must pay the rent!
I admit I LOVE melodrama, the true stuff, the new stuff, and the mustachioed tongue-in-cheek stuff. That being said, I weep copious tears, gnash my teeth and rend my garments when folks use 'melodrama' in solely disparaging ways. In truth, melodrama grew from a dance hall, peoples' cheap entertainment (thrills, chills, and crazy love stories!) into a means to forward a progressive a social agenda and large-scale cultural and system reform.
WHHHHAAAAAT?!?!?! NO!!!
Yes, my friends, yes.
In Victorian England, if you were poor, 'ill-figured', dark, ugly, 'uncivilized' on the outside, that was because that's who you were on the inside. You were made that way by God, because you deserved it. If you were enslaved or in servitude, it is because you were meant to be, and if you were a 'fallen woman', you were as the fallen angel and should be cast out to hell, where you belonged. Towards the end of the 19th century, the rise of the Industrial Revolution exacerbated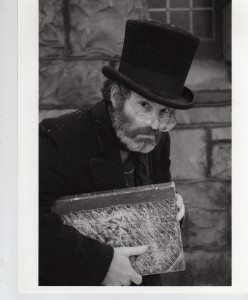 the existing poverty and disparities, in addition to creating new ways for the rich and powerful to use 'disposable' people for personal gain.
How to create large scale awareness and promote change?
Hello, melodrama!
It is here that we see, for the first time, suave, smooth, rich, handsome VILLAINS. Men of society and culture, who, in a private moment on stage, reveal a purely evil heart with no sense of honor or compassion. We meet ill-figured, ill-fated common folk with a heart of gold, women forced to steal or 'give themselves away' to save their children, street urchins who do a kindness and come through in the moment of truth, and even people whose souls are 'lost' committing an act (an often dramatic, final act, or course) of love or valour. Inevitably the villains are mill or mine owners, land grabbers, railroad tycoons, et cetera, and the inhumane practices in their acquisitions, mines, mills, and so on, are revealed. By the early 1900s, there were even—GASP!– FEMALE HEROES!!!!!!!! Women who saved the day and the play, after being downtrodden, who faced down the rich, scheming, handsome male villains! Holy cannoli, right?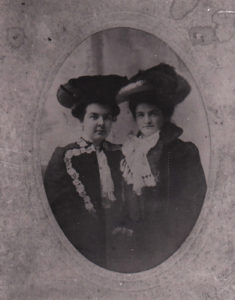 Of course, the 'regular folks' loved these plays and were emboldened by them. The plays themselves mark a growing rise in 'regular joe' action. But wait! There's more!
By this time, even people (mostly women) of the upper classes might also watch plays of melodramatic style. Such plays fueled the rise in women of the upper classes working to address hardships women and children of the lower classes had to face.
Cool, huh?
Sure, melodrama came from a time of heightened performance styles (often called 'the realism of our dreams'), stark right and wrong, and plots drawn in black, white, and red (yes, like a comic book or certain graphic novels, a lovely and telling legacy), and tying Sweet Polly to the tracks seems outrageous and ridiculous…… but they are nonetheless an important part of rising social awareness and action. And HEAPS of fun!