Kakeru:
(def.) to soar, to fly, to run, to gallop, to advance, to hang, to construct, to sit, to wager, to bet, to risk, to stake, to gamble, to wear, to put on, to begin
a company of classically trained dance and theatre performers, specializing in various forms of physical theatre—mask, clown, dancedrama, etc.—who gallop, soar, risk, construct, put on, and begin to fly.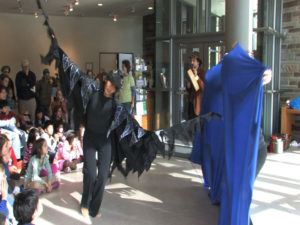 The performers of Kakeru Physical Theatre Company bring years of experience in dance, mask, commedia dell'arte, and classical theatre to their original and luminescent productions. Our ensemble chooses concepts and stories for their beauty, humor, and relevance, then develops the production to combine movement with spoken text. Final product– a dynamic, interactive show!
All performances can be accompanied by workshops or artist residencies. Workshops and residencies meet State Education Standards for the Arts, and are tailored to meet State Academic Standards in Social Studies, English Language Arts, or Science as well.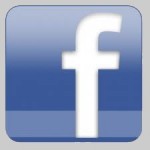 Like The Kakeru Performance Company on Facebook!
Kakeru is currently touring with 4 shows for families, schools, and festivals:
Museum Trip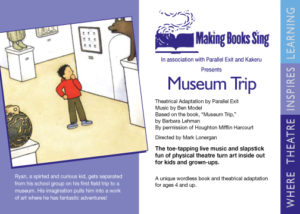 Kids 3 and up experience the magic of viewing art from the inside out! This 30-minute, interactive play is based on Barbara Lehman's wordless picture book. On his first school trip to a museum, a young boy's imagination transports him into the artwork, unveiling its magic and surprises. During the performance, students are guided by characters to analyze and explore the paintings in the performance space. Students also are brought up on stage to participate physically in the show. Accompanying workshops target emerging readers.
"…thank you to everyone for the wonderful performance at the Herbert F. Johnson Museum of Art. The teachers and children are still discussing their "Museum Trip" and we hope for more collaboration in the future. Thanks again for the fun performance and the inspiring workshops." – Kathleen D., Pre-K and Special Ed. teacher, Ithaca City School District
Raven Brings the Light to the People and Other Tales from First Nations
Please Note: Kakeru uses only tales given by First People to the Public
Domain or specifically gifted to Shearwater for production.
MDSMR Nite's DRM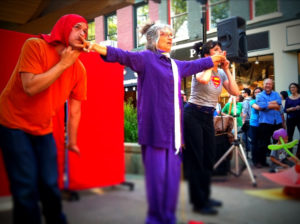 Ladies and Gentlemen!
Presenting, A Midsummer's Night Dream as you've never seen it before (aka explained with all the boring stuff cut out!)! WATCH as the the young lovers try to elope and end up betwitched! LAUGH as the faery queen falls in love with a donkey! SIGH as love is restored and everyone gets married, and GASP as 3 people attempt to perform a play meant for 21 actors…. in 18 MINUTES!!
"A Midsummer Night's Dream, but the really really abbreviated version—the play on fast forward, portrayed so everyone can understand it!" – Audience member
Red Nose/Hiroshima
Red Nose finds herself in a count back through time to ground zero. The buildings, other people, planes, and so forth are origami, brought to life by bun raku-style puppeteer performers. This production is a light in the darkness, the seeking to look at something in the only way it can be survived.
VOICES/lives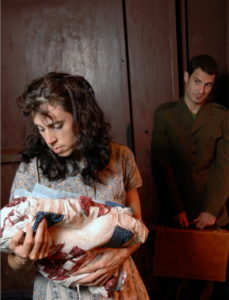 A multimedia, theatrical experience centering on the universal stories of our culture. In creating the work, theatre artists Holly Adams and Pete Rush have crafted a unique performance piece in which theater, movement, music and imagery blend to create a visual and auditory landscape of the mind and spirit.
"That was beautiful and moving and brilliant and funny…I was stunned. Thank you." -Paul Cody, novelist and former Associate Professor at Ithaca College and Hobart William Smith