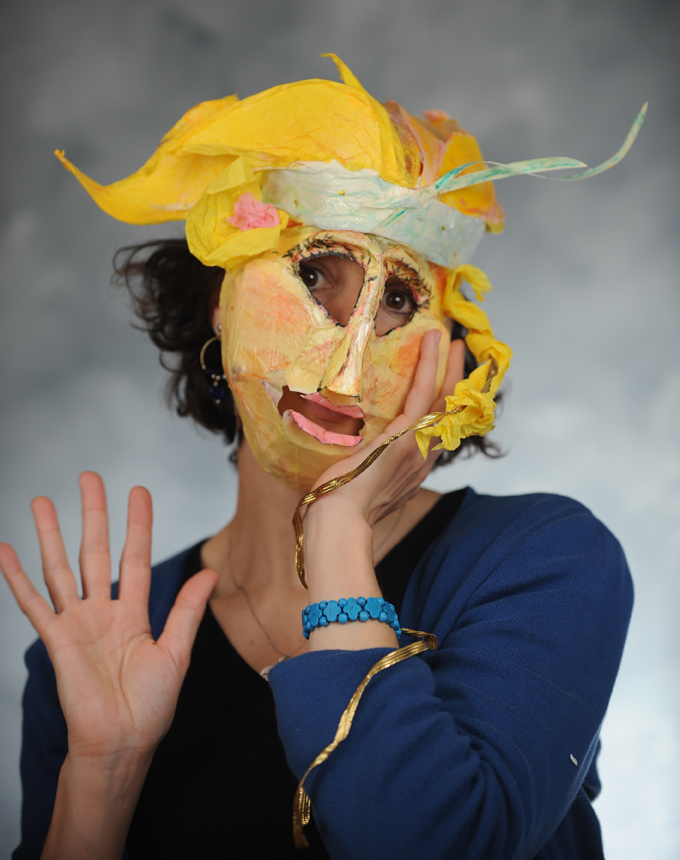 Masks are said to be spirit-houses, and the most inviting become inhabited. A mask that houses a spirit has 'taksu'; it is, in some sense, alive. I love everything about masks – I am in awe of them, their power, their mystery, their grace.
Although I have proficiency in many mask-making media, I recommend (and prefer) Aquaplast (that being said, if you would prefer another medium, please ask and I will happily oblige!)
"[The custom-made Barong] is a most intriguing and marvelous piece of work. . . I have been looking at it for a couple of days in wonderment." -Sarah Ross
"The real stars of Master Peter's Puppet Show [El Retablo de Maese Pedro] were the 'puppets' themselves. Director Holly Adams did a superb job of directing her live cast in the art of acting like puppets . . . The masks [of the 'puppets'] also elicited much admiration, with their bulging cheeks and facial features rolled into expressive grimaces. There ought to be a museum for them to be displayed in when they're not being used." –  Mark Simon, on the Ithaca Opera's production of Master Peter's Puppet Show, by Manuel de Falla.
Contact us to order masks.
Mask Workshops: Performing the Mask