Recent Posts
Categories
Subscribe to RSS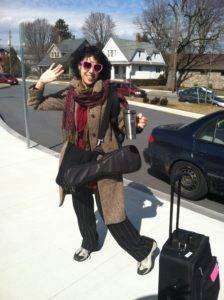 As I write this, I pause to quickly grab a pencil and jot down one more thing on my "Bring" list, so I don't forget when I leave for a foreign country at 8am tomorrow morning. I have more anxiety than I typically do—normally I am happiest and most content moving through space (or preparing to), and love my collaborative-creative projects best of all.
So what, I asked myself, was I worried about this time? I had done quite a bit of social, cultural, and language preparation, spent time with friends and colleagues from this country to help prevent myself from various pitfalls, and although I knew I would have to be on my toes, I also knew I had done what I could, and that lots of listening, grace, good humor and respect, we would muddle through.
Yeeeaaahhh, still worried.
Why? Turns out I am worried about the collaboration process itself. I have met none of the other people (okay, I met my point person's husband in 2000, but hadn't seen/worked with him in maybe 8 years) and I really have no idea what the various stakeholders expectations are, nor how anyone else involved—especially those folks in the hosting nation—perceive collaborative work and relationships.
To quote "Collaboration, from the Wright Brothers to Robots" by Michael Schrage in the March 23 Harvard Business Review,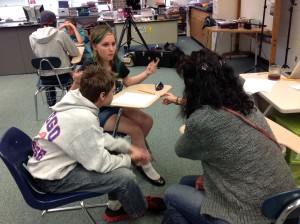 "Successful collaborators don't just work with each other; they work together through a shared space. Shared space — whether physical, virtual or digital — is where collaborators agree to jointly create, manipulate, iterate, capture and critique the representations of the reality they seek to discover or design. This holds true for collaboration around products, processes, services, songs, or the exploration of scientific principles. Shared space is the essential means, medium, and mechanism that makes collaboration possible. No shared space? No real collaboration. ….. What makes a scientific discipline or artistic community or academic institution or R&D group energized and excited about embracing shared spaces to make collaboration simpler, more accessible, more effective, and more satisfying? How does collaboration become as much a value and a behavioral norm as a core competence and pragmatic means to creative ends?"
YES, yes, and yes!
So I reflected on how I could best prepare myself to forward these concepts, knowing virtually nothing and no-one in advance. Here is a fabulous idea that I returned to that I have not seen pop up in a while, along with a couple reflections. I will let you know when I return how it turned out!
Know Which Part of the Collaboration Circle You Fit Best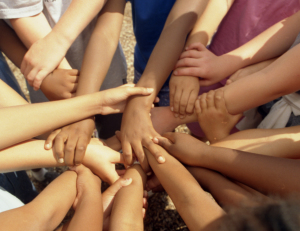 Many years ago (over a decade), I took an amazing workshop at a conference on collaboration, a found an invaluable model for a successful team, one in which everyone felt valued and enjoyed their role. (Side note: I have searched the internet extensively for this man's name, but cannot locate it). In a nutshell, there is a circle of 'ways of being' (my words) on a project. Before I explain them, let me share with you what people often say. "Oh, I can do all of those!" That statement does more disservice to your project than anything else. Why? Because it implies (a) that you do them all equally well, and (b) that they all make you equally HAPPY. Neither is true. There will be one of those that you love the most, one role that gives you pleasure and that you know you do well in any aspect of your life. You might "leak" over to the other ones, but for now, discover which of them is the MOST you. Then build your team with people in the other positions who are the most themselves! It works incredibly well—things get done quickly and happily, and everyone feels needed.
Here are the roles:
If we imagine the circle as a compass, let's start with Visionary in the North position. "What could be?" Visionaries,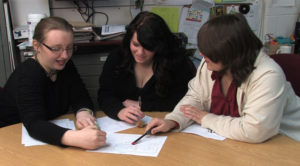 you are the people who have a gazillion amazing new ideas pouring out of you all the time, and sometimes that means you don't finish what you start (unless you have an amazing support staff). You are the ones who said, "What if there was a thing that could hold a bunch of people, and it had wheels and had its own power-source?"
Enter those of us on the "East" part of the circle, the Becomers. "What are the ways that could work in real life, right now, and the steps to get there?" We are problem-solvers through and through, taking great joy in listening to a bunch of different but simultaneous dreams (even seemingly divergent ones), and figuring out how to connect them so they all come true with maximum inclusivity and efficiency. We are the ones who said, "Hmmmm, well there could be axles and a driveshaft, and instead of turning a crank for the gears by hand, it could be a contained explosion whose force moved pistons which move the crank…" You get the picture.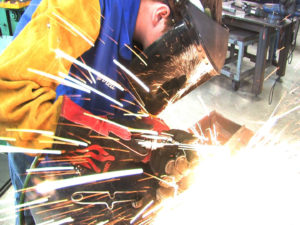 But to bring the dream that became a plan to reality, the group needs those in the "South" position, the Doers. The Doers are the awesome folk who remember all the things to make the plan happen smoothly. They know the person who has space to rent, and make sure the insurance is in place before the others even knew they needed insurance. They make sure the forms you didn't even know you needed were filled out and properly filed yesterday. There are enough pencils for everyone, they remembered to have fans installed, checked the weather report, and got enough tools for all, including some left-handed ones, and oh yeah, everything is color-coded and sensibly named, so it is easier to find by category next time, and they show up with a contact list. I worship these people.
But where does the money come from? Voilá! Coming in at the "West" are the Storytellers. They can't help it. Their enthusiasm, love of detail, and natural warm extra-version mean that never actually 'network', they just share because that's how they are, and before anyone realizes what is happening, other people have joined the dream, opening up both their hearts and their checkbooks. These people are incredible, and as an introvert (and on the polar opposite of the circle), I completely don't understand how these magical beings give people joy by parting them with their resources….but I do know that what they are doing is including folks—in some small way– in the Visionary's dream itself.
This lovely model also helps us to
Speak to the Most Wonderful and Skilled Parts that Live Inside Our Collaborators
and, as my mother would say, to
Put Down the Basket of 'Shoulds'!
Wishing you the best for your next project !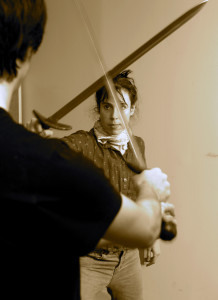 I have spent much of this Autumn working on creating the violence for an all-female production of  "Julius Caesar", which opens in November. This type of project is some of my favorite work, and this production in particular has been inspiring, challenging, and visionary.  The challenges the women have struggled with and slowly– with growing fierceness, glory, and concentrated power– overcome have prompted me to post this blog from 2012 once more. Coaxing adult women into taking up more space, striking with surety, turning with quick and safe confidence, weapon in hand…even having to remind them that this warrior does not fear death…. I want girls to have some practice being bold in safe, fun environments! It used to be popular to be boys or pirates or whatever at Hallowe'en, but I watch as the one day a year we can try a persona on, break free from our assigned role and have a bit of wildness turns into another day for girls to be icons of "thingness" rather than "action". Let this wonderful, wild day of being someone else remind us to give our girls encouragement to swash some buckles! HAPPY HALLOWE'EN!!!
I love pirates. Not, of course, modern real-life pirates, but the pirates of history and fiction with whom I fell in love as a girl. I still remember the thrill I felt when I met my first wild and adventurous pirate, Sinbad the Sailor from 1001 Arabian Nights. I was a shy, bookish, wandering girl of 8 who spent long afternoons alone in the woods to recover from school where having both too much energy and an agile, hungry mind made me ….. well, let's call it "less than popular". My discovery of the swashbuckling, adventurous narrative saved me.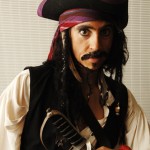 To be clear, my love for the buckling swashers and swashing bucklers was not a love born of wanting to be in a moment with them; I wanted to be in a moment AS them. I wanted adventures! I wanted to wave a sword and save people and ride a fast horse or a fast ship or a slow camel under a different canopy of stars. While it's true that there are more and more girls and women who are allowed to be heroic or adventurous or daring in novels, the stage and the screen still reflect society's general expectation of females, and there is tremendous resistance to both writing such parts for women and casting women in such roles.
Enter Stage Combat. So delicious! So many techniques and practices that borrow from everything from martial arts to mime to circus tricks, and so many wonderfully pointy objects to wield. There is no room in safe fight practice for ego or a sense of victimhood, nor for hesitation/disempowerment or domination. A good teacher/choreographer also designs a fight for surprise. At this point in my career, teaching stage combat to mixed-gender (mixed-race, mixed-ethnicity, mixed-class….) groups of young people is one of the most joyful, effective, and subversive practices I know. Plus it's waaaay fun.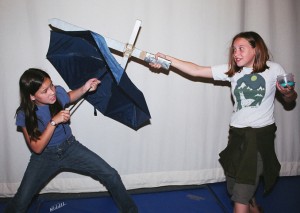 Stage combat is also an entrance to roles otherwise denied chicks. The practice (The skills? The mindset?) has allowed me to play a number of swashbuckling roles (including pirates), to direct swashbuckling productions (like "Pirates of Penzance" for Cornell's Summer Concert series last June), and to find a bravery in my self when I need it.
So, Teaching Artists, Guardians, clamour for the opportunity for your young women to practice saving the day and having adventures. Long live the ladies of the blade!
Written on June 1st, 2014 ,
Arts in Community
,
Arts-in-Ed
,
Masks
,
Performing
,
Teaching Artistry
,
Theatre for Social Change
Tags:
Arts in Community
,
arts-in-ed
,
education
,
masks
,
Silk Roads
,
Social Change
,
teaching artist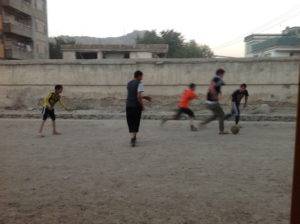 I am walking down the dirt road, my headscarf up over my nose to keep from breathing quite so much dust and smog, averting my eyes and trajectory from any men, and looking for the cement stanchions on the righthand side that mark, for me, where I turn left. So many of the courtyard and protection walls look similar, I am still nervous about making a mistake, even though I have taken this route for over a week. My left turn takes me down another dirt road, past the home of somebody important, to the middle of the next block. There, next to a yellow metal door in the huge security wall, the building's white facade is painted in bright colors with images of children juggling, standing on each others' shoulders, and smiling. This is the compound of the Children's Circus of Afghanistan.
Because I think my work with the girls there was colored/textured so heavily by the context of what is happening in Afghanistan, I want to paint a more detailed picture of what life is like there, especially for girls. As many of you know, Afghanistan has been torn by war since the 1970s, with the Taliban 'occupation' setting new standards for oppression and cruelty in this part of the world. When I was in Kabul eleven years ago, it was illegal to listen to music, wear bright colors, watch television or movies, illegal for girls to go to school, and for children to fly kites or play outside.
Of course, in true Afghan spirit, people did these things anyway, fighting the darkness with secret arts and education. How telling that these two phenomena, arts and education, are perceived as the most threatening things people could do!! And yet, this is what we Teaching Artists know, that arts and education are tools of immense power to instigate thinking, compassion, and action.
The dynamic and delightful blend of arts and education is the backbone of the Mobile Mini Children's Circus/Afghan Educational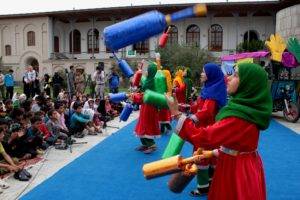 Children's Circus, and is what took me down those dirt roads this past October and – I hope! – will again in 2014.
Although I spent half my time volunteering with the Afghan Friends Network, each day also held time with the wonderful children at the Circus school. Some days I was with them as they went to perform, some days I was the teacher for the full morning, and some days I hung out with them in their math or science or English or Dari class before being their Teaching Artist for the following hour and a half to two hours.
It's hard for people in the US to really understand what girls 'taking up space' means, how important that is in and of itself, never mind the actual defiant act of girls studying anything outside of the Koran, which is still an issue (especially outside Kabul) despite official government support. Girls performing, having actions and a voice, being seen strong and bold in public and across Afghanistan deeply affects everyone—the viewers, the families of the performers, the boys in the Circus, the girls themselves.
There are so many street children here, and their situation is truly bleak. Many of the children at the circus would be walking that road without this incredible organization–which feeds them, by the way. Moreover, too often, street children and orphans do not have the opportunity nor modeling to develop social skills needed to thrive and become the agents of change they wish to be; the social skills needed to learn as a team and perform integrated juggling routines develops these skills. I was asked to help develop the girls' sense of 'theatricality'; what is character, how does one develop them, how/why would you include characters in a juggling routine… what is a scene… how does comedy and comic timing work… what are forms of local narrative, and how can we create work along those lines…entrances and exits… beginning/middle/end… physical theatre techniques, and so on.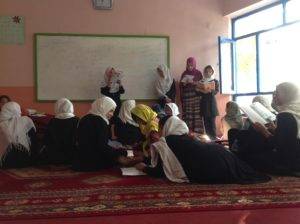 So there I am, only enough Dari to say hello, in a room full of children who typically all talk at once to each other throughout their academic classes (all learning and working, by the way), tasked with doing that listening-teaching thing in hopes of sparking their understand of and interest in various theatrical concepts. Daunting. Exciting. Chaotically beautiful. Each day I would come, not knowing if the schedule would bear any resemblance to what we had talked about the previous day, having a lesson plan of something fun, student-driven, and geared toward skill-discovery and exploration. I always came early so I could hang out with them in their other classes or as they prepared to perform, and participated in warm-ups, being extra goofy or rigorous or reflective as it felt right to do.
Some days I had some translation help from the "circus father" Hamid, sometimes my friend Eva of the Afghan Friends Network (who is not fluent but had waaaaay more Dari than I did) would help and participate, sometimes I and the girls struggled through with bits of Dari they taught me, bits of English they knew, and a great deal of gesture and pantomime. One day we played with masks and discovered characters, gestures, and walks, then let them create little scenelets (girl with mask video clip).  The next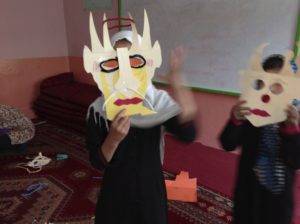 day we played with objects, creating scenes around them then using them to become other objects (including a hilarious one where a woman trying to smack a fly with a swatter pops another character's heart). Another day we built on the "this object is really something else" and grew scenelets with those, focusing on humor and poignancy. We found it was easier and more fun for them with the masks, and that the 'conceal/reveal' nature of the masks made entrance and exit buttons more apparent. 
Slowly, bit by bit, we negotiated what was important, what was fun, when it was time for a break, when we wanted to work beyond the normal parameters. They came to trust my intent and instinct and would reach more passionately across the divide of language as well as that of theatrical understanding. They worried less and played more. On our last two of my ten days, they created a new piece based on a favorite folktale, using each other as the trees and house, discovering largess and timing and so much more, and even though it was fairly raw, it was enchanting and Hamid planned on developing it to be included in the touring show, the first piece of its kind, the first story told. This video clip is from part of the story where the father has plucked the sacred fruit, is accosted by the ogre, and in fearful desperation, promises the ogre one of his daughters in marriage. For our final day, I wanted to plan an activity that was loose and individual as well as cooperative, so they made their own masks.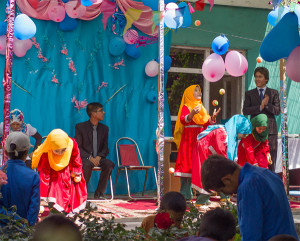 I was told I should extend my stay, which I logistically could not do, so instead we have made plans for my return, which includes grant hunting and Dari-learning. I can only believe that somehow the pieces will come together, and I will again be in a deliciously crazy situation with brilliant, brave girls who will be the first in many years to tell a story, be loud and large and take up space in front of everyone. In the grey-brown streets and hills of Kabul, my heart will be bright and full of joy and gratitude.
Written on May 21st, 2014 ,
Arts in Community
,
Arts-in-Ed
,
Teaching Artistry
,
Theater History
,
Theatre for Social Change
Tags:
Arts in Community
,
arts-in-ed
,
education
,
Social Change
,
teaching artist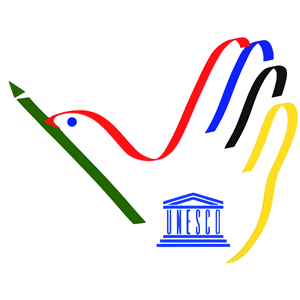 QUICK!!!
Turn to the nearest Arts Educator and thank them! Buy them a tea or coffee! Congratulate them on helping make the world a more empathetic place!
This week is both UNESCOs International Arts Education Week AND National Teaching Artist Appreciation Week in the United States. In honor of International Arts Education week, Routledge Education has made several Arts for Peace articles available online to peruse for free up till July 31st, 2014. See below for info and links!
National Teaching Artist Appreciation Week was established by the Association of Teaching Artists in 2012.
Says founder Dale Davis, "ATA's belief that Teaching Artists are important and integral parts of quality education and vibrant communities led to declaring the third week in May as an official celebration of the many contributions of Teaching Artists to making life better for so many children and adults. Time to pause and think and to appreciate and support the work of Teaching Artists in our schools and community." If there is a Teaching Artist you would like to honor this year, please contact Dale Davis at ATA at ddavis@teachingartists.com.
Want to bring more arts to your own classroom practice ? The Kennedy Center's ARTSEDGE has class plans complete with all the attachments you need, step by step instructions…it is amazing. A great place to start and then get excited about involving a local performing or visual artist or perhaps linking more closely with the school arts teachers!
Finally…if you need a reason to believe in Arts Education, here's an awesome study showing connections between an arts-rich school environment and success for youth at risk on many many levels  AND here's a link to a giant pile of studies showing benefits from arts education for children, teachers and community! 
Aaaaaand as promised, Routledge Education's Arts for Peace Article Collection. It includes (but is not limited to):
Written on May 5th, 2014 ,
Arts in Community
,
Arts-in-Ed
,
Plays
,
Teaching Artistry
,
Theatre for Social Change
Tags:
Arts in Community
,
arts-in-ed
,
performance
,
Social Change
,
teaching artist
,
theater
,
theatre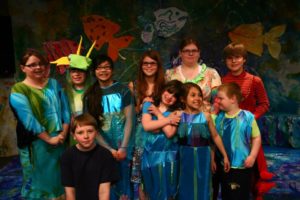 My wonderful and amazing students from "A Class Act" with The Magic Paintbrush Project performed on April 27th (a play they wrote!) and hit the ball out of the park. They were amazing, they were incredible, they brought the house down. And every single one of them has a disability. I wrote about them last fall, when we were just beginning our process (see "Life is Washable"), but as a result of the show, folks have been asking about children, challenges, and performance, especially children who are on the Asperger-Autism spectrum.
I last posted some specific observations and activities about working with children living with such challenges in January of 2013, but it seems relevant to repost, so here it is. Please let me know if I can be of help to you or your group! I have also posted some additional links to resources at the end of the article.
I am a performer and Teaching Artist with a long history and much training in working with people whose perceptual/interactive experience of the world is on the fringe of typical association. In 2012, I was hired by 3 Tier Consulting to do theater workshops with children on the Asperger-Autism spectrum in Watertown and Fort Drum. Most of these children come from families with a spouse in the active armed forces, oftentimes also facing a possible move to another base; although we ran 2 sets of 2 weekly sessions about six months apart, only one boy was in both sets.
Were they scared at first? HECK yes. Another opportunity to not understand what is going on and feel out of place. Great.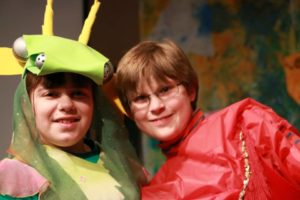 But once they realize that it's the OPPOSITE of an informal social setting, they take to it like a duck to water. Of course the do! Even in an improv exercise, the facilitator sets out clear, strict relationship, narrative, agenda, and 'milemarker' guidelines, often providing 'line kernels' when not providing the lines themselves. And scripts? Especially short funny ones full of foibles by "regular" people that involve saying cool things to your peers and impressing dudes/chicks? DOUBLE HECK yeah. Over time, the safety and comfort of the class structure brings a freedom and joy not available elsewhere. One of the joys of performance for anyone is the opportunity to relinquish yourself to the script, to say things and do things that are completely new because you are pretending to be someone else. A perfect place to test drive a response to a social moment for anyone, or to work through, via a character, a problem or fear.
Fabulously enough, targeted performance skills are targeted performance skills, regardless of whether the workshop participants are professional adult actors or children with Asperger's Syndrome.  Working on a stage-sharing Ensemble, creating and understanding dialogue, unpacking meaning, developing a gesture repertoire or honing gestural language are things ALL actors must constantly revisit, which means that 'Going to Acting Class' is something an eleven-year-old boy can talk about at school with pride. It is also a context that can comfortably absorb people with a wide range of social skills, including typically-developing children.
We had two groups, one for children from four to seven years old, and one for children (who turned out to be all boys) from nine to thirteen years old. The younger group had children all over the Asperger-Autism map (I have found that 'spectrum' implies a linearality that is not really helpful or accurate in a performance context), and the older group was made up of boys with various manifestations of Asperger's Syndrome.
With the younger group, I chose the theme of Weather, specifically wind and snow, because it was late fall/early winter, 
and kids 'on the spectrum' in particular respond well to themed structure. I knew that they would need the space and a variety of concrete visual, sound and text clues to guide implicitly, so I created a circle with one "opening" made up of soft blankets with differing colors and designs, folded to create a large 'mat', knowing the children would gravitate toward them a places to be, lie down, watch, etc, and that they would choose the design and color best for them.
In the middle of the circle were picture books (fiction and non-fiction) and some magazine photographs about winter, as well as crayons, markers, and paper. As children drifted in, they were given the opportunity to draw, listen, read, look, or talk about the weather and the coming winter. Once we were all there, we shifted from drawing, etc to recounting to imagining we were going to go outside and play in the snow.
Each child in turn (the idea of waiting to take your turn and knowing what the appropriate social cue is for that is HUGE) 
suggested something we had to wear or bring in order to go outside and play (reinforcing life skills). Once we all agreed we were ready, we got off our mats and pretended to do snow things—skate around the circle to music, sit on our mats and go 'sledding', make snow angels, and even rip up paper and throw it into the air for it to fall.
The last snow activity we did was make imaginary snow beings and snow creatures in the air, as though the air was the snow that we rolled, stacked and shaped. The children took turns explaining what their snow creature was ("Bunny") or what their snow man was doing ("throw snow!" or gesturing a pose, sometimes with help). We then took a BIG step. After taking off our pretend outdoor clothes, everyone got a partner.
I demonstrated how I was going to gently turn my partner into a sculpture, we brainstormed some movement ideas and then each child had a turn to turn their partner into something. They could touch, gesture, use words, whatever, but it had to be gentle and it had to be more than one action (we encouraged both arms and legs with optional silly face). The receiver had to wait and then only take the pose suggested. All sculptures were applauded, and then we had quiet music movement time, where children had the option to enjoy the music on their blankets or move around the room to the music as they wished or as the elements of winter I offered ("What if you were a snowflake?").
I try to think of a class plan as being full of the patterns of breathing, inhale and exhale, collect/focus in and expand/focus out, with the pattern of such changing tempo depending on whether I want the 'heartbeat' of the group to quicken, steady, or slow. This kind of planning is especially important in working with these children, and one must be constantly on the lookout for when it is time to slow down in stretching ebbs, like mathematical ellipses. The movement-to-music time was necessary to break free the intensity of having to focus on and touch (!) another child, but it had to be gently controlled up to a release and brought ebblingly back to a sweet quiet, each on our blankets after only about 5-7 minutes (which is less than other populations might need).
I then skim-read them Jan Brett's The Mitten, mostly focusing on the next animal, the actions, and asking things like, "Wow! Look at the bunny's face! How do you think he feels?" or "Oh no! The prickly hedgehog will be squished inside too! What would it be like to be in the mitten with a hedgehog?" or "What do you think will happen next?" targeting reading expressions and gestures, putting oneself in other's place, and predicting outcome.
Then we started over from the beginning and everyone's blanket was a mitten! We could be whichever animals we wanted in our mitten, yelling out "Ouch" or "Move Over!" or "Please let me in!" if we chose. The most fun, of course, was exploding out everywhere at the end when the bear (also in the mitten) sneezes. We finished up with me reading/gesture-performing William Steig's Brave Irene, with all of us chiming in with movements and sounds and phrases as we went along through the story (sort of participatory street-theatre style), and stopping to imagine how the characters felt or what they wanted or what they would do.
With the older boys, we targeted many of the same skills, but in different ways. We began with shadow puppets, and after 
encouraging them to experiment with design and create whatever characters they chose, they had to tell a short story (it could be silent) using the shadow puppets and the other boys as puppeteers. Each child had an opportunity to be the boss, but was not required to be in any one else's . If they chose to be, however, they had to take direction and not take over the narrative. It was an interesting challenge for them, as the idea of hiding behind a screen and seeing the shadows appear in the dark room is pretty compelling, although the idea of doing what you were asked and not your own idea until it was your turn was daunting indeed. The 'cool' factor won out!
From there we progressed to me reading/showing a book with paper-cut illustrations of the Japanese legend The Warrior and the Wiseman. We unpacked the story as we went as well as afterwards, and then created masks of the characters to wear to act out the story. Mask-making was such a hit, we didn't have a chance to perform the narrative, although the boys would put the masks on and act out as they developed their masks. Boys with Asperger's are usually well aware by the time they are 10 or 11 that the language of facial gestures, expression, and subtextual meaning is pretty easily interpreted and used by their peers, but still a murky, seemingly disconnected gobbledygook to themselves. They are therefore, very sensibly, generally resistant to taking risks with face/gesture/subtext/meaning; that they spontaneously took risks and played with this crazy alien language is remarkable, and I believe the masks/mask-making made that possible.
Having explored shape a bit with the shadow puppets, they had to think about color and expression and feeling as it was established in the strong characterizations of the Elemental 'Demons' and two main (and diametrically opposed) characters. It's a great book for pre-teens in general, as it is about what the longer term consequences are of taking what you want versus being generous, and what it means to be a man. It's even more appropriate for pre-teens with Asperger's Syndrome, as the Demons respond immediately and impetuously to their circumstances and the Wiseman has to deduce from their actions, dialogue, and expressions how they feel, what his brother the Warrior has done, and what he himself can do to set things back on the right path.
Theatre is always an effective and exciting medium in which to explore, discover, and practice emotion, relationships, and social meaning, but it is especially beneficial for children for whom this kind of stuff is like an alien landscape. The main difference is that the 'steps' between one idea/practice and the other need to be closer together and more carefully illuminated.
Helpful links!
http://tajaltspace.com/post/25861086620/arts-and-udl-part-7
http://minnesota.publicradio.org/display/web/2007/08/14/autismcamp/
http://www.autismsupportnetwork.com/news/getting-past-blame-and-worry-help-your-autistic-child-39382922
http://www.autismbrainstorm.org/