Recent Posts
Categories
Subscribe to RSS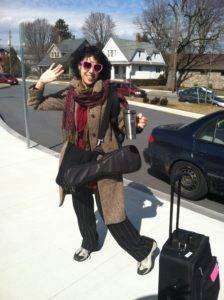 As I write this, I pause to quickly grab a pencil and jot down one more thing on my "Bring" list, so I don't forget when I leave for a foreign country at 8am tomorrow morning. I have more anxiety than I typically do—normally I am happiest and most content moving through space (or preparing to), and love my collaborative-creative projects best of all.
So what, I asked myself, was I worried about this time? I had done quite a bit of social, cultural, and language preparation, spent time with friends and colleagues from this country to help prevent myself from various pitfalls, and although I knew I would have to be on my toes, I also knew I had done what I could, and that lots of listening, grace, good humor and respect, we would muddle through.
Yeeeaaahhh, still worried.
Why? Turns out I am worried about the collaboration process itself. I have met none of the other people (okay, I met my point person's husband in 2000, but hadn't seen/worked with him in maybe 8 years) and I really have no idea what the various stakeholders expectations are, nor how anyone else involved—especially those folks in the hosting nation—perceive collaborative work and relationships.
To quote "Collaboration, from the Wright Brothers to Robots" by Michael Schrage in the March 23 Harvard Business Review,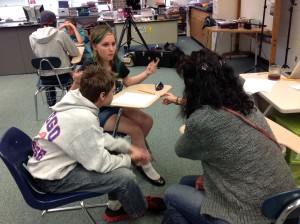 "Successful collaborators don't just work with each other; they work together through a shared space. Shared space — whether physical, virtual or digital — is where collaborators agree to jointly create, manipulate, iterate, capture and critique the representations of the reality they seek to discover or design. This holds true for collaboration around products, processes, services, songs, or the exploration of scientific principles. Shared space is the essential means, medium, and mechanism that makes collaboration possible. No shared space? No real collaboration. ….. What makes a scientific discipline or artistic community or academic institution or R&D group energized and excited about embracing shared spaces to make collaboration simpler, more accessible, more effective, and more satisfying? How does collaboration become as much a value and a behavioral norm as a core competence and pragmatic means to creative ends?"
YES, yes, and yes!
So I reflected on how I could best prepare myself to forward these concepts, knowing virtually nothing and no-one in advance. Here is a fabulous idea that I returned to that I have not seen pop up in a while, along with a couple reflections. I will let you know when I return how it turned out!
Know Which Part of the Collaboration Circle You Fit Best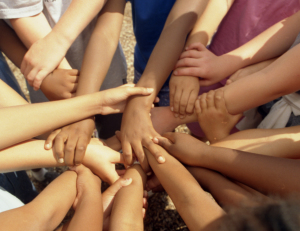 Many years ago (over a decade), I took an amazing workshop at a conference on collaboration, a found an invaluable model for a successful team, one in which everyone felt valued and enjoyed their role. (Side note: I have searched the internet extensively for this man's name, but cannot locate it). In a nutshell, there is a circle of 'ways of being' (my words) on a project. Before I explain them, let me share with you what people often say. "Oh, I can do all of those!" That statement does more disservice to your project than anything else. Why? Because it implies (a) that you do them all equally well, and (b) that they all make you equally HAPPY. Neither is true. There will be one of those that you love the most, one role that gives you pleasure and that you know you do well in any aspect of your life. You might "leak" over to the other ones, but for now, discover which of them is the MOST you. Then build your team with people in the other positions who are the most themselves! It works incredibly well—things get done quickly and happily, and everyone feels needed.
Here are the roles:
If we imagine the circle as a compass, let's start with Visionary in the North position. "What could be?" Visionaries,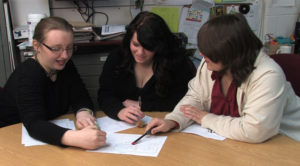 you are the people who have a gazillion amazing new ideas pouring out of you all the time, and sometimes that means you don't finish what you start (unless you have an amazing support staff). You are the ones who said, "What if there was a thing that could hold a bunch of people, and it had wheels and had its own power-source?"
Enter those of us on the "East" part of the circle, the Becomers. "What are the ways that could work in real life, right now, and the steps to get there?" We are problem-solvers through and through, taking great joy in listening to a bunch of different but simultaneous dreams (even seemingly divergent ones), and figuring out how to connect them so they all come true with maximum inclusivity and efficiency. We are the ones who said, "Hmmmm, well there could be axles and a driveshaft, and instead of turning a crank for the gears by hand, it could be a contained explosion whose force moved pistons which move the crank…" You get the picture.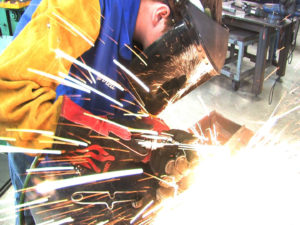 But to bring the dream that became a plan to reality, the group needs those in the "South" position, the Doers. The Doers are the awesome folk who remember all the things to make the plan happen smoothly. They know the person who has space to rent, and make sure the insurance is in place before the others even knew they needed insurance. They make sure the forms you didn't even know you needed were filled out and properly filed yesterday. There are enough pencils for everyone, they remembered to have fans installed, checked the weather report, and got enough tools for all, including some left-handed ones, and oh yeah, everything is color-coded and sensibly named, so it is easier to find by category next time, and they show up with a contact list. I worship these people.
But where does the money come from? Voilá! Coming in at the "West" are the Storytellers. They can't help it. Their enthusiasm, love of detail, and natural warm extra-version mean that never actually 'network', they just share because that's how they are, and before anyone realizes what is happening, other people have joined the dream, opening up both their hearts and their checkbooks. These people are incredible, and as an introvert (and on the polar opposite of the circle), I completely don't understand how these magical beings give people joy by parting them with their resources….but I do know that what they are doing is including folks—in some small way– in the Visionary's dream itself.
This lovely model also helps us to
Speak to the Most Wonderful and Skilled Parts that Live Inside Our Collaborators
and, as my mother would say, to
Put Down the Basket of 'Shoulds'!
Wishing you the best for your next project !
The economy in the USA and Canada is beginning to pull out of the big ole tank, but jobs are still both hard to come by and easy to lose. Which makes it … the BEST time to stop telling your kid to get a degree in accounting, and instead help her/him become an artist!!! I now pause for you to get your knickers out of that painful twist while I clarify. Being a full time artist is very doable. It is also very different from saying "I want to be a Broadway/MovieStar". It's similar to the difference between, "I want to go into innovative technology" and "I want to be Steve Jobs." Those highly visible, highly specific goals are certainly within a realm of possibility, but they come as the result of hard work, initiative, discipline, and commitment to the practice/career itself. Wanting to be an artist as a vocation is not only fabulously feasible, it is also rewarding, practical, and in today's world, surprisingly stable.
Here's the story, morning glory:
Training– multiple entry points, multiple outcomes
Entry Points: one can become a full time artist via college/university training OR via workshops, diligent dedication to/with an artistic institution, mentorship, and project-based training.Outcomes: Training in the arts is also training in observation, expression, commitment, and a sense of excellence. Training in the performing arts adds improvisational problem-solving, the ability to work constructively and efficiently with others, presentational skills, ability to create 'mile-markers' for a project, the ability to work with a hard deadline, delayed gratification, the holding of the team's project above all other things including petty intra-office differences, critical thinking kills, and the ability to give input to others in a positive way. Turns out most businesses LOVE employees with these skills. Tom Vander Well says it like this: 10 Ways Being a Theatre Major Prepared Me forSuccess
Job Security  "What?!?!" Yes, people, yes.You might have a full time job at a museum, theatre, school, university, or college, and that full time job is as secure (or more so) as any other organization/education job. The John Hopkins Business School released a study  in 2012 showing that while other businesses were laying folks off, non-profits actually ADDED jobs… for the past ten years, including 2007-2009. What about education jobs? Well, according the Guardian and Forbes, "The biggest source of employment for graduates was the education sector – where more than a quarter (25.5%) now work." Read more here .
What if you are a free-range artist, ronin, piecing together a patchwork of employment and creativity? Here's the best news: I am never completely out of work. There are leaner times and fuller times, certainly, but even when some things fall through, my other over-lapping projects hold.
This is my life, and I would not trade it for anything, despite the hard, endless work, the constant outreach, and the lack of what I call "getting paid for not working"– you might know it as "sick days, paid holidays, and vacations".
Why would I not trade? What do I get?
All jobs have pluses and minuses; here's my pluses.
Freedom. I love my freedom. I love that if I look carefully and work hard enough, I can find a way to travel for work. I love that if I am happy with a group and their project, I can help it become an annual or regular event, but if I am unhappy with the people or project I am working with, our partnership will have an ending, and that I can still make the project wonderful and the ending graceful. Most of all, I love love love the variety of people, places and types of work. I love that any given day I may be deliriously happy working with fourth graders as they find their own artist-academic selves, recording an audiobook, rehearsing for a stage show, and doing my accounting (in one work day).
Human Relevance. I spend my time seeking connections…with people, histories, text, struggles, joys, sorrows, injustices, learning, discoveries… the list goes on, in every single working minute. I am also a part of fostering groups connection-seeking, in every project that I do. WOW. I make a living (and do a LOT of volunteer work) serving humanity, everyday. Making art. Striving for grace. As Henry Miller said, "Art teaches nothing… but the meaning of life." Please do not tell your child who wants to be an artist that they need to have a real job or have ambition—if serving people, fostering human connection, and creating grace are not good enough for you, well, you might want to wonder why.
Yes, your child will need to think about what to do next. Yes your child will have to have initiative and work hard, and yes, this life is NOT for everyone who imagines that it is.
But neither is being a Business Major.
PS There are also College and University programs for Business Arts Majors!!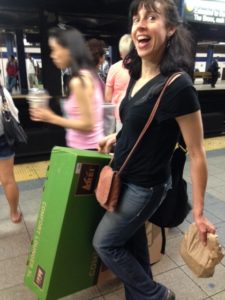 So, there you are, gearing up for another busy month, made busier by pending holidays. As usual, "work on website" and "go to networking event" and "get business cards" move to the bottom of the "to-do" list. They can, right? Face it–your schedule is full! PLUS your Great Aunt Hossenpfeffersushikins is coming for a week and has a restricted diet of things that are harder to find.
But then business trauma hits– a school loses its funding, a theatre has to cut back its budget, a community organization is cutting the department which contracted you, you were passed over for a gig you thought was in the bag.
How do you turn these moments into success?
First off, allot yourself no more than 10 minutes to spend on despair and the feeling of failure. I would say, "Skip this step", but as artists and community leaders, we have a powerful sense of responsibility for everything we do, and our sense of success is very tied to outcome. So go ahead, do what you need to do (whine, kvetch, curse, throw things) then cross it off the list (even if you have to add it to cross it off), and move on.
Secondly, remember that there is not enough time in any given day to both make lots of product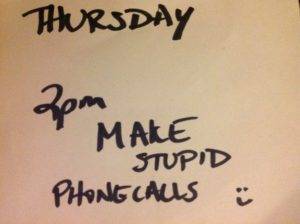 (teaching, writing, performing) and do lots of smart business promotion. So set aside days that are only for promotion. Or schedule a few half days. The key is to schedule it, and stick to it. I find that for phone meetings or necessary but heinous cold-calls, I need to schedule an exact time of day, and schedule exactly two calls. I have learned that I am more effective, more easy-going, and MUCH happier when I only do two of these at a time, and when I know each call has a specific time slot—that way I don't worry about forgetting to do any of them.
Next step: get two pieces of paper, label one "Dream Projects" and the other "Marketing Ideas and Opportunities". The first half-dozen or so things on each list (bounce back and forth as the spirit moves to help your ideas flow) will be the easy obvious ones. For me, the Dream Projects page included finishing my play "About Face", getting "About Face" performed, being in more films, and doing more book narration. Pretty vague. I pushed myself to write ideas to write two pages worth. This is a great writing strategy, because instead of stressing over what to write, you stress about covering the space, and your creative brain is set free (lots of studies support this kind of production strategy). Three years ago, this strategy birthed MysteryGrams and our At-Home Mystery Games. Distracted by holiday prep? Invent some project that is holiday related! Why not? It's on your mind anyway, might as well put it to good use.
Marketing!
Yeah, you have to do it. And I hate to say it, but this time of year is not only the most socially active in cyberspace, but also the most full of opportunities to meet people. Throw a party and let folks know they are also the beta test for the latest chapter of your novel, or that each person is asked to bring an idea for your classroom study about weather science. Make it fun, include lots of food and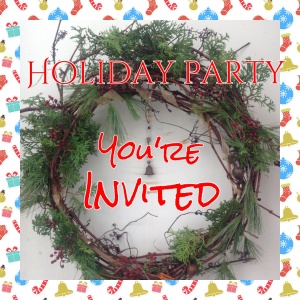 beverages, and you might get a gold concept nugget! Many businesses are holding a Year End Office or Organization Bash, which is all about chatting about work. It turns out that for most industries, more than 70% of landed job projects come from referrals. That makes person-to-person networking (or strong personalized cyber connecting) the most important part of your outreach campaign.
I want to close with a link to a seemingly non-relevant blog post. It's about teaching children the skills they need to be happy and successful, but it really applies to all of us in our work. Here's the original post: http://zenhabits.net/kid-skills/
Most important take-away? You have no time, and you need to do outreach or product development while simultaneously doing holiday activities. Finding creative ways that are FUN to combine those things (and mark off times to do the worst tasks while saving time for the most fun) will help decrease your stress, increase your time-efficiency, and help the new year begin with new ideas for your job.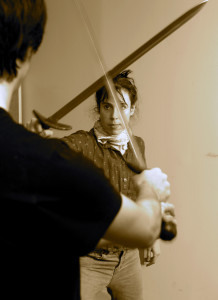 I have spent much of this Autumn working on creating the violence for an all-female production of  "Julius Caesar", which opens in November. This type of project is some of my favorite work, and this production in particular has been inspiring, challenging, and visionary.  The challenges the women have struggled with and slowly– with growing fierceness, glory, and concentrated power– overcome have prompted me to post this blog from 2012 once more. Coaxing adult women into taking up more space, striking with surety, turning with quick and safe confidence, weapon in hand…even having to remind them that this warrior does not fear death…. I want girls to have some practice being bold in safe, fun environments! It used to be popular to be boys or pirates or whatever at Hallowe'en, but I watch as the one day a year we can try a persona on, break free from our assigned role and have a bit of wildness turns into another day for girls to be icons of "thingness" rather than "action". Let this wonderful, wild day of being someone else remind us to give our girls encouragement to swash some buckles! HAPPY HALLOWE'EN!!!
I love pirates. Not, of course, modern real-life pirates, but the pirates of history and fiction with whom I fell in love as a girl. I still remember the thrill I felt when I met my first wild and adventurous pirate, Sinbad the Sailor from 1001 Arabian Nights. I was a shy, bookish, wandering girl of 8 who spent long afternoons alone in the woods to recover from school where having both too much energy and an agile, hungry mind made me ….. well, let's call it "less than popular". My discovery of the swashbuckling, adventurous narrative saved me.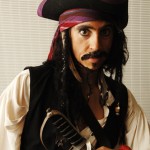 To be clear, my love for the buckling swashers and swashing bucklers was not a love born of wanting to be in a moment with them; I wanted to be in a moment AS them. I wanted adventures! I wanted to wave a sword and save people and ride a fast horse or a fast ship or a slow camel under a different canopy of stars. While it's true that there are more and more girls and women who are allowed to be heroic or adventurous or daring in novels, the stage and the screen still reflect society's general expectation of females, and there is tremendous resistance to both writing such parts for women and casting women in such roles.
Enter Stage Combat. So delicious! So many techniques and practices that borrow from everything from martial arts to mime to circus tricks, and so many wonderfully pointy objects to wield. There is no room in safe fight practice for ego or a sense of victimhood, nor for hesitation/disempowerment or domination. A good teacher/choreographer also designs a fight for surprise. At this point in my career, teaching stage combat to mixed-gender (mixed-race, mixed-ethnicity, mixed-class….) groups of young people is one of the most joyful, effective, and subversive practices I know. Plus it's waaaay fun.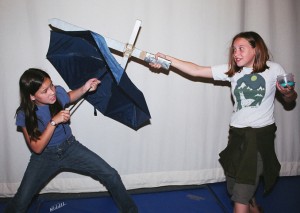 Stage combat is also an entrance to roles otherwise denied chicks. The practice (The skills? The mindset?) has allowed me to play a number of swashbuckling roles (including pirates), to direct swashbuckling productions (like "Pirates of Penzance" for Cornell's Summer Concert series last June), and to find a bravery in my self when I need it.
So, Teaching Artists, Guardians, clamour for the opportunity for your young women to practice saving the day and having adventures. Long live the ladies of the blade!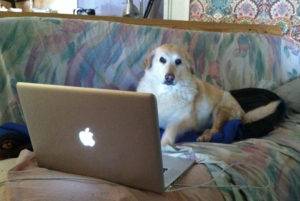 Now that the school year is in full swing and folks are beginning to stress about test scores, the idea of extending the school day, cutting recess, cutting creative activities and so on comes again to the fore. "Play is under pressure right now, as parents and policymakers try to make preschools more like schools. But pretend play is not only important for kids; it's a crucial part of what makes all humans so smart, " Alison Gopnik wrote in "Let the Children Play, It's Good for Them! A leading researcher in the field of cognitive development says when children pretend, they're not just being silly—they're doing science". If you are a regular reader of mine, you know this is crazy making for me—I have written blogs in the past that touch on related subjects ( for example, The Importance of Play). I also believe that play is crucial to a healthy society; it gives us the opportunity to explore ideas and test working relationships, take risks and discover that failure is a step on a path, not an end. Yes, I love using and recommend heavily Michael Rhodes book, "Theatre, Community and Dialogue, the Hope is Vital Training Manual" AND the original community-building book "The New Games Book: play hard, play fair, nobody hurt, by Andrew Fluegelman, Ed. Headlands Press: Garden City, NY: 1976". Moreover, neuropsychologists and others have shown how we build new neurons with focus and practice, including those for empathy ( see "Mirror Neurons"  and "How to Grow the Good in Your Brain" ).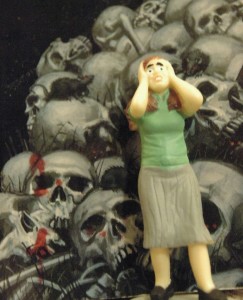 Why the heck are we denying developing humans the opportunities that make them become fully realized?!?
So as not to bore you to death, I have broken the rest of this blog into 3 easy-to-digest sections, and you can scroll to your fave.
I. How is play important to individual development?

II. Why might play be important to the health of society?

III. What are some cool awesome play-like things you could do RIGHT NOW that would also be helpful on a larger scale?
I. Jon Hamilton, in an article titled Scientists Say Child's Play Helps Build A Better Brain, writes ""The experience of play changes the connections of the neurons at the front end of your brain," says Sergio Pellis, a researcher at the University of Lethbridge in Alberta, Canada. "And without play experience, those neurons aren't changed," he says. "It is those changes in the prefrontal cortex during childhood that help wire up the brain's executive control center, which has a critical role in regulating emotions, making plans and solving problems, Pellis says. So play, he adds, is what prepares a young brain for life, love and even schoolwork." There links in the article to more studies and commentary on play, its impact and it's decline, and in fact, NPR's website has a whole section on Education (click here).
II. As an artist, I recognize the crucial role play and playfulness has in a creative process, but more importantly, in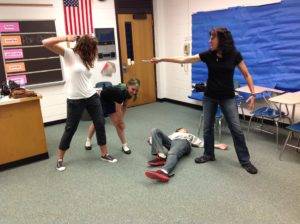 our ability to be less afraid of the unknown and of failure. Play is where we can learn to roll with the punches, take healthy risks, form useful alliances not conscripted by religion, race or like-ability but born out of a mutual desire to accomplish something. A lack of play opportunities compels us to fear 'risk' and 'other', and fosters the idea that we must feel secure at all times and at all costs, cling to what is known as 'safe' rather than risk alliances and explore change. On a large scale, this is how we become controllable; the Taliban outlawed arts, education, and playing, as do many regimes.
In John Poole's article, he writes "Not surprisingly, Panksepp and others think the lack of play is a serious problem. Especially at younger ages. And particularly in school settings. Without play, we know that other species become quick to aggression and have trouble "fitting in." Panksepp thinks the rising rates of ADD and ADHD may in part be due to this problem. In trials where extra playtime was given to kids showing signs of these disorders, there was marked improvement in their behaviors as reported by teachers and parents. "It's not just superfluous," says Panksepp. "It's a very valuable thing for childhood development. And we as a culture have to learn to use it properly and have to make sure our kids get plenty of it."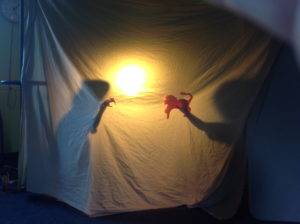 A fabulous website called "Invention at Play" is very much worth visiting to arm yourself! Here's a sample "Make Believe/Visual Thinking: In pretending, we learn to navigate with ease between real and imaginary worlds while learning the differences between them. Using our imaginations encourages original thinking, flexibility, adaptability, empathy, and the ability to generate multiple solutions to a problem. Pretend play helps us learn to think visually and spatially and to both capture and express ideas."
III. Cool games for grown-ups to help make a difference!
In "How Scientists Are Using Games to Unlock the Body's Mysteries! They're not just for kids anymore", Sharon Begley writes about online games that help scientists solve important problems, like Foldit: "This online game asks you to determine the 3-D shape of a protein, knowledge crucial to understanding how it works," (Foldit here) and Eyewire (neuron mapping).
Other fabulous fun that helps is on Zooniverse (I LOVE these!).
I want to close with another Sharon Begley quote, "It's this tinkering approach, this trial and error, that is the basis of play. Beginning when we could hold a rattle, we all learned to solve problems by playing with them."
Let's keep making play an important part of learning to solve problems.