Whether we have family members of the past or the present in war zones, or live in countries affected by war, Veteran's Day and Armistice Day focus our reflections, thoughts, research, hopes, actions, wishes, and/or prayers. Myself, I am drawn to war memorials, war histories, parades, and the stories Veterans and other war-experiencers have to tell. My own brief war-zone experience brought home what I have heard many say: there is no way people who have not been in the midst can understand. Artists, though, can bring us closer, can make us smell the aroma, see the images, taste the feelings.
I am sure you know to look to Shakespeare, Sophocles, and Aristophanes (and 'War Horse') for intense, wonderful, terrible scenes and monologues in and about war; here are some resources for lesser known works followed by an excerpt from one of my own.
* "Sicker Than a Rabid Dog: African American Women Playwrights Look at War", by Marilyn Elkins (I had read most of these plays before discovering this essay—it–and they–are worth reading). It is in Black Women Playwrights: Visions on the American Stage by Carol P. Marsh-Lockett
* Anything by Ronald Harwood, especially his 1995 play, Taking Sides, and its 'companion piece' Collaboration.
* Anything by Marguerite Duras, but especially India Song, Hiroshima Mon Amour, and her memoir, The War.
* The Two Towers film script, including that stunning monologue at Helm's Deep when the young boys and old men are given weapons they are ill-prepared to wield.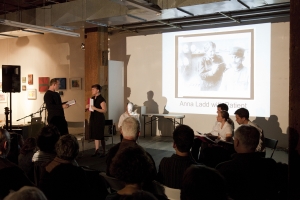 Below is a monologue from my play About Face, which takes place in the Red Cross Hospital in Paris during WWI. My work (as a Clown Doctor) in other parts of the world with burned face-scarred children and at home as a mask-maker converged when I read of the masks made in WWI for men who survived with profound facial trauma, and this play was born. I dedicate it to my father's father, who survived WWI but emerged with PTSD, and my mother's father, who died in 1945, doing war work so secret that officials still came to him at his death bed, and the work is still classified.
Pressing the aeroplane to go faster, turn harder to get away, feeling her structure strain and hearing the moan of the frame, the rattle of loosening metal sheets, and the sound of enemy gunfire. Paper and sticks, like a kite, at the mercy of wind and fire. You fly again and again, hoping that when you are shot down, you land in deep water so death will come more quickly.
Some are lucky enough to land a wounded plane safely all through the war. The rest of us choose from a menu of deaths:
Death by drowning or water hypothermia
Death by crash impact
Death by forced landing in enemy gunfire
Death by direct hit and maybe surviving the crash, walking toward mercy with your blackened hands holding your white flag
Death by explosion that fills the cockpit with fire and covers you with pieces of Navigator and gasoline. You smell meat cooking; it is your own face and you pray for death. (small indication to self)
Death by bloodloss
Death by surviving too much too well, pushing yourself so hard through Death's teeth that you find yourself living in a small dark corner of your own mind